About My Work
I am a professional stained glass artist specializing in windows for cabinets and front-door side panels. I also design and make unique, personalized kaleidoscopes for adults and children.
I have worked with glass for over 35 years, and am passionate about the creative process. I thoroughly enjoy helping people make beautiful pieces out of glass, and sharing in their joy at the exquisite results.
Here's what I provide my customers:
With Seniors
Since I am a "senior" myself, I have designed the Keynote presentation and kaleidoscope making activity to be flexible and easily adaptable to meet the needs of the participants.
Seniors appreciate an opportunity to learn and experience new things, as well as, make something they could share with others or enjoy themselves.
In these workshops, seniors can learn some interesting history about the kaleidoscope and how its invention affects their lives today. They also can share the joy of kaleidoscopes with some of my personal kaleidoscope collection; they aren't made of cardboard anymore! And the hands-on activity of making their own kaleidoscope is a special craft event.
All workshops can be modified to meet individual and/or group needs.
Please contact me for a free consultation.
With Windows
You may be assured that I will listen carefully to how you want the windows to affect your living space. We will work together until you have a design that you love. My goal is to help you enhance the beauty and value of your home.
With Kaleidoscopes
I am intrigued by the unique qualities of kaleidoscopic images and enjoy sharing that interest with others. So, I will safely handle the treasures you send to me. They will be placed in the viewing tube with crystals and various colored glass, and sealed with decorative soldering. My goal is to make a one-of-a-kind piece of art that could be considered a family heirloom.
With Children and STEM
Children of all ages can learn about and make their own kaleidoscope. My goal is for them to have fun, but to learn some science, technology, engineering, art, and math, too. It's Win-Win!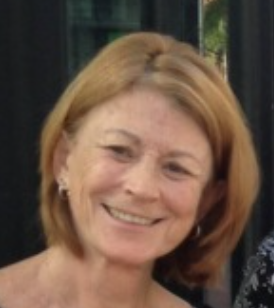 About Me
I was born in New York City and was raised there, and in a village in NJ where I made lifelong, treasured friendships. I spent summers in Louisiana visiting my mother's family at my grandmother's farm and playing with many cousins. One of my favorite places in the world is the Café Du Monde in New Orleans' French Quarter!
Later, I majored in education, and enjoyed 37 years of teaching literacy skills to children with learning difficulties. Now, I teach children and adults about kaleidoscopes. I have a personal collection of about 40 scopes made by members of the Brewster Kaleidoscope Society. I also enjoy making customized, stained glass windows for homes. Stained glass is so incredibly beautiful; it calms my spirit and brings joy to my heart.
Other interests include taking long walks in natural settings, reading, spending time with old friends and making new ones, practicing mindful meditation and gentle yoga, visiting family and friends in warm climates during New England winters, traveling with my husband and family, and walking our labradoodle, Nola.
If you call me, you'll most likely hear Rudy, our 12-year-old cockatiel, helping me answer the phone with, "Hello Baby!"